So you loved the first edition, so much, we decided to come back with part 2. This is how to grow longer hair and not sabotage your growth 😉
1. Keep your hair loose when it's out, rather than stressing your scalp with tight styles.
Use low-manipulation protective styling that doesn't damage your hair. If you're trying to grow your edges, make sure you're not stressing your hairline or any other part of your hair with super tight hairstyles. This is a huge no-no.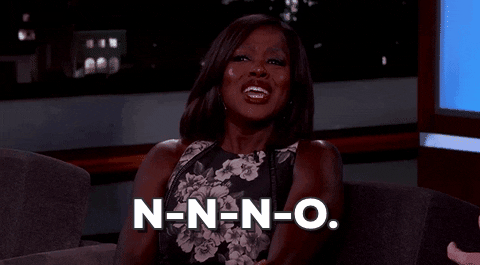 No matter how good it looks, or how neat your friends thinks it looks you. are. killing. your. edges. No hairstyle is worth scalp sores or tight hair.
2. Scalp massages are everything.
We give you the low-down on scalp massages here. Unfortunately, I was a bit late to this game. But when I made the conscious decision to grow longer natural hair, I challenged myself to a peppermint-castor oil scalp massage every day for a month. Guys. I'm telling you, it's so therapeutic and your hair will become thicker and healthier, honey, you'll be dancing and celebrating like you got a promotion!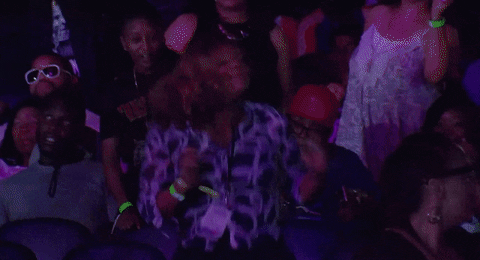 3. Sleep with a satin headscarf or satin pillow and twist your hair at night.
Cotton will suck the moisture out of your hair. Do you really want all your hard earned work, your toned arms, your blood, sweat and tears to go to waste because you didn't use a satin headscarf?
No? I didn't think so ;).
4. If you really want to grow grow your hair faster, be calm and patient when dealing with your hair.
I try not to deal with my hair when I'm angry, I try not to pull and push and grab and twist when I know I'm in a rush. Also remember your hair is your crown, yours. Don't compare your natural hair journey to others, because we all know those length check pics on instagram are fake – you feel me?!
5. Use wide-toothed combs (or finger detangle) when your hair is damp.
Wide-tooth combs are most similar to your fingers are a great way to avoid breakage. Make sure your hair has Moisture Me, some kind of conditioner, or glycerin in it. It needs to be damp before you comb or detangle. You do not need that kind of breakage in your life, trust me!
6. Be positive and fall in love with your hair and texture – enjoy the process of growing your hair.
I'm really a firm believer in positive thinking. You're finally learning to grow your hair, you're learning what your hair likes and how it likes to be handled. That's incredible! Don't let anyone get you down about it. Enjoy the journey!
If your hair regimen is not working, do research and don't be afraid to try something new. Tell us, what's your healthy hair commandment?