Twirl on this.
Here they are! Top 5 hair myths:
*The devil is a liar! *
1. Black Hair doesn't grow!
Everyone believes this. Saturdays were the days my mother would sit us down, and comb our hair. Oiling it with sulphur 8 and thick wads of blue magic (shout out to that blue magic though!) All hair regardless of type grows about a 1/4 inch monthly.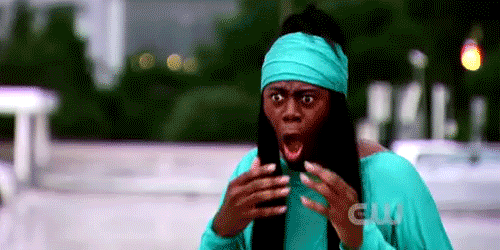 Because of our curl patterns, black hair shrinks and because of mismanagement, lack of moisture, black hair appears not to grow. Remember when your friends would be like, "You've got growth?" Like oh my God, I need to get my hair relaxed again every month? Remember how when we were kids we would think "growth" was a bad thing?? Growth is like thee best thing!
2.Black Hair Myth- Black hair is strong:
actually because of our coils, and kinks, curly/kinky hair is the most delicate type of hair. It needs to treated with sensitivity and patience and love! Lots of love. This black hair myth is definitely one I've been believing.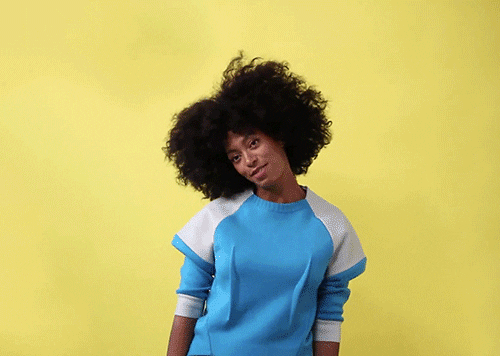 3. Ughhh! Natural African hair is so hard to manage!
Natural hair is not difficult, it's just different. You can't treat it like your relaxed hair. You have to learn to listen to your hair and find what works for you. Working with your hair when it's damp can help incredibly.  Once you work out an easy routine, you'll be queen.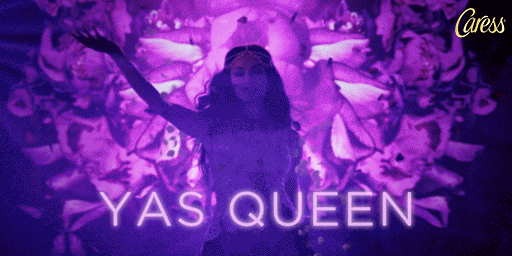 4. Washing my hair is good for my hair!
 Just stop! Yes, black hair loooves moisture more than the Beyhive love Lemonade, but washing your hair every day strips it of all that yummy natural goodness. Every 2 weeks might work for you, or might not. Also, try using conditioner instead of shampoo and your  hair will love you for days. If you must wash your hair, use sulphate-free, natural shampoos. It's a good way to put a spring in your curls.
5. You need grease and hair food for your scalp. 
All righty! So grease, thick oils, petroleum jelly anything that is like vaseline DOES NOT promote hair growth. I repeat zambuk, vaseline, are the enemy of natural hair. In fact, they attract dust and dirt and only clog up your scalp. What you need is a light oil like jojoba, sweet almond oil or grapeseed oil. Your scalp will drink up those light oils and thank you forever.
Don't be shy now, how many of these black hair myths have you been believing?